Sh.Jagdish Bahadur Khurania
President,
I.G.M.M.V.Samiti
Mahatma Gandhi was a visionary when he said that imparting education to a woman means educating family. Taking this objective inview, we, at I.G.(P.G).M.M.V. are pledged to provide the quality based education to girls which includes humanities as well as science. We are trying our best to enlighten as well as empower the female masses of Kaithal as well as nearby areas. We are portraying their dreams and widening their horizons by giving those wings of education.
(Sh. Jagdish Bahadur Khurania)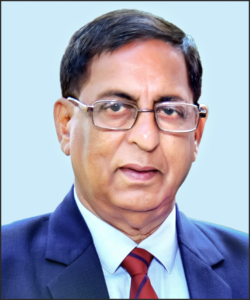 Sh. Ram Bahadur Khurania
President ,Governing Body
I.G.M.M.V, Kaithal
Educatin is the most powerful weapon. We can use to change the world. Our college is dedicated to the mission of girls education and prepare them to face all the challenges of this new century.
IGMMV is the irresistible destination for the young students which imparts a fusion of traditional and modern education.
(Sh. Ram Bahadur Khurania)
Dr. Arti Garg
(Offg.) Principal
I feel extremely delighted to welcome you on being a part of this college and assure you that you will never regret for this choice. The aim od our college has always been to produce enlightened and potential women who in future will be the decision and policy makers. Our collage has a strong philosophy of basing the education on the whole person – body , mind,heartland spirit- with a continued focus on academic excellence underpinned by strong pastoral care, cultural activities and wide range of sports.
A positive and stimulating environment is provided to both students and staff. special emphasis is given on qualitative education and all round development of the students. every year the students of our college bring laurels to our college.
Wish you a successful and bright future in life.
(Dr. Arti Garg)